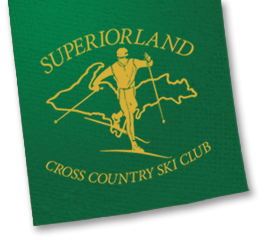 Merchandise
Superiorland Ski Club Race/Ski Suit!

** Those who ordered suits this fall they will be shipped the week of 1-11-13.
Ready for the 2012-2013 ski season? We have been working with Mt. Borah, based out of Wisconsin on the new design and fit. The adult suits are made from Swiss eyed mesh fabric with pro cut with gussets for optimal fit and function. We will also order junior suits which are made from Italian Tobago performance fabric.
Suits will be available at the Ski Swap (November 10th) for sizing. We will place the order shortly after that getting them to you, hopefully, by Christmas! All sizes will be available to try on, from adult XL to junior sizes.
Pricing:
Adult suits $150.00 + shipping/tax
Junior suits $100.00 + shipping/tax
Questions: e-mail Ingrid at ifjeldhe@gmail.com
Picture coming soon…

Happy 20th Anniversary Superiorland Ski Club!
Price: $15.00
Order: e-mail pamfjeldheim@hotmail.com
Upcoming Events
Bike Swap: April 27th, Marquette Armory
20th Year Anniversary Banquet: Tuesday, May 14th 2013 5:30-8:30pm at the family friendly community room (upstairs) at the Ore Dock.
View our
Calendar
to see more upcoming events.
Stay In Touch