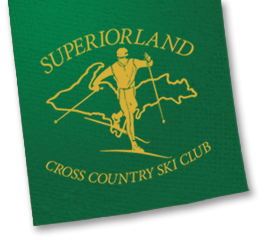 Register
Donations and Sponsorship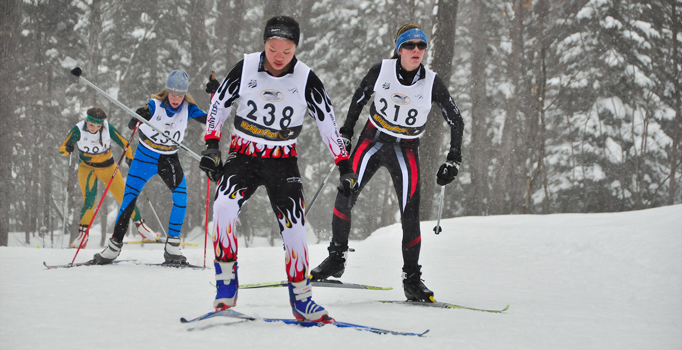 Become a Member, Donate Today!
Since 1992, the club has provided instruction to youth skiers in the Marquette area, supported local racers at national and international competitions, helped in the development of area trails and founded and sponsored some of the major silent sport events in our community. The club supports youth Nordic Ski Programs and Adult learn to ski and training programs, plus a relay race series and seasonal Wax Clinics.
Would you like to make a donation to the Superiorland Cross Country Ski Club? The Superiorland Ski Club is a charitable non-profit organization with a 501(c)3 tax status. This tax status assures all donations and sponsorship contributions are tax deductible to the fullest extent provided by law. Thank you for your interest and support!

Sign up Online

Download Membership Application
Sponsorship Opportunities
The Superiorland Ski Club achievements have been serving on average of 125 youth annually in our Nordic Ski Programs which teach youth to ski and enjoy and appreciate the winter and great outdoors. The club has supported US Junior National hopeful skiers. In 1997 the club hosted the Junior World Olympics at Suicide Bowl in Ishpeming, Michigan and again in 2000 at Al Quaal in Ishpeming, Michigan. The Superiorland Ski Club also funds the Marquette Senior High School Nordic Ski Team and hosts the Michigan High School Nordic Skiing Championships every 3 years. We are proud of our Junior National competitors and our State High School Champions
The club also hosted the 2004 US Masters Nationals at Blueberry Ridge in Sands Township and at Al Quaal in Ishpeming. The Superiorland Ski Club was also the founding organization for the Lake Superior Shore Run in 1994, the Noquemanon Ski Marathon in 1999, and the Ore to Shore Mountain Bike Epic in 2000, and the Junior Noque in 2004 providing sponsorship and volunteers to make the events the success they continue to be today.
Upcoming Events
Bike and Kayak Swap – Sat, April 28th, 2018 at Lakeview Arena in Marquette 930-1230pm.
2018 Xterra Lake Superior Shore Run: Saturday, September 15th at Little Presque to register:  www.lakesuperiorshorerun.com
View our
Calendar
to see more upcoming events.
Stay In Touch