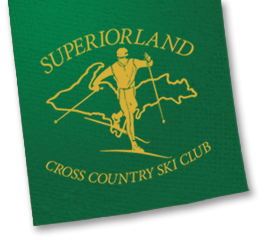 Register
News
The annual bike swap fundraiser is set for April 28th at Lakeview arena in Marquette.  Time to clean out the garage and upgrade to a new whip for the coming riding season.  Please spread the word as we will need a lot of bikes there so we have enough to sell.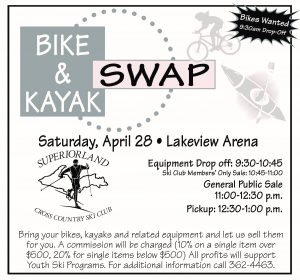 The banquet is scheduled for Sunday March 18th from 6-8pm at the Ore Dock brewing company. Food provided by Border Grill. $5 per person (5 and under free).
Please RSVP to shergarwood@aol.com by March 1st with numbers and ages of those attending. Thanks and we will see you all there.
The annual ski swap is this weekend November 18th.  Details are included in the flyer below.  Please try to make it out and don't forget to bring you stuff to sell!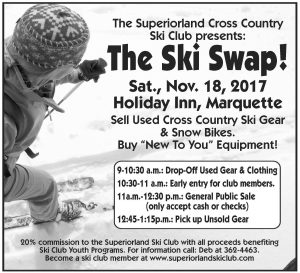 The Prep Team Kickoff Meeting is set for October 25th. Please meet at Bothwell Middle School at 6PM.
The 2017 XTERRA Lake Superior Shore Run date has been set for September 16th.   Registration is currently open and is available here via RunSignUp.  More information is available at lakesuperiorshorerun.com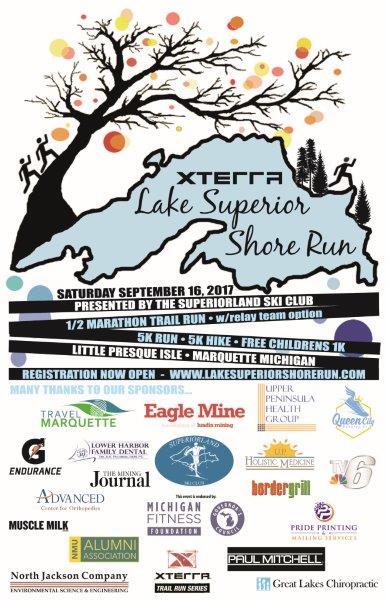 The program will start with a kickoff meeting and first session at the MSHS Track on Tuesday, June 20, 9:00am.  Parents are welcome to attend the first meeting to hear information and meet the coaches.  We are very happy to announce that the head coach for the program will be NMU assistant ski team coach Shane McDowell.  Shane has a fantastic background in cross country skiing and training both juniors in training camps he ran in Maine as well as working with elite college athletes.
Bring appropriate workout clothes, a watch, and a water bottle to the first practice.
There is no on-line registration for this one so please complete and return the attached form.  Checks should be made out to Superiorland Ski Club and returned by mail or to the first practice.  Invite your friends to join – even non-skiers will for sure get fitter with Shane's workouts.  Coached workouts will be 3 days per week (between Tuesday – Friday) with a weekly email sent out on session locations.  Supplemental individualized training plans (workouts beyond the group sessions) will also be available to the athletes if interested.
Registration forms can be found here 2017 Summer Training Program SSC.
The annual spring awards banquet was held in April at the Ore Dock Brewing Company.  We recognized the annual club award winners as well as all the kids who participated in the various club programs.  The Award winners are pictured below.
SKI CATS PARTICIPANTS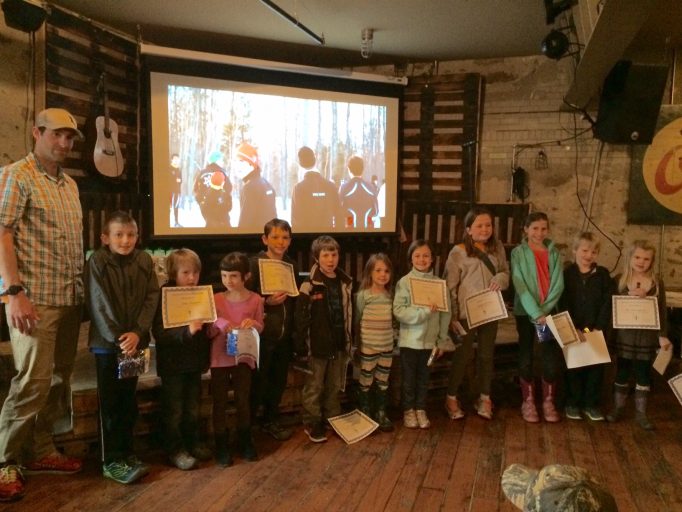 PREP TEAM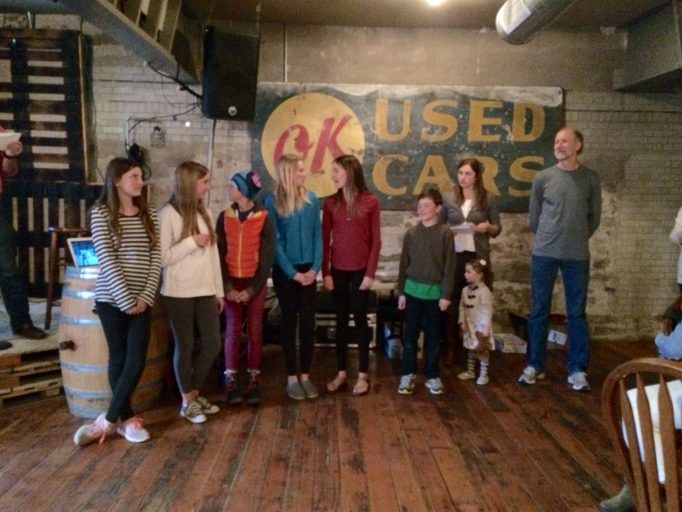 JUNIOR NATIONAL QUALIFIERS WITH "VOLUNTEER OF THE YEAR" – STEVE CARR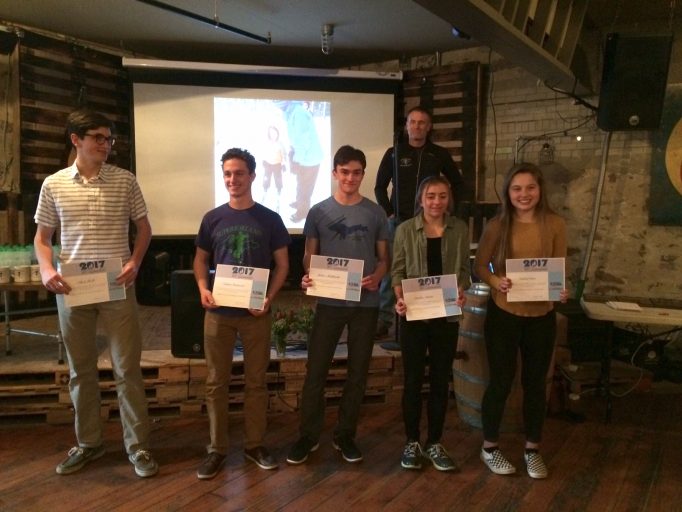 "SKIER(S) OF THE YEAR" – HIGH SCHOOL GIRLS STATE CHAMPIONSHIP TEAM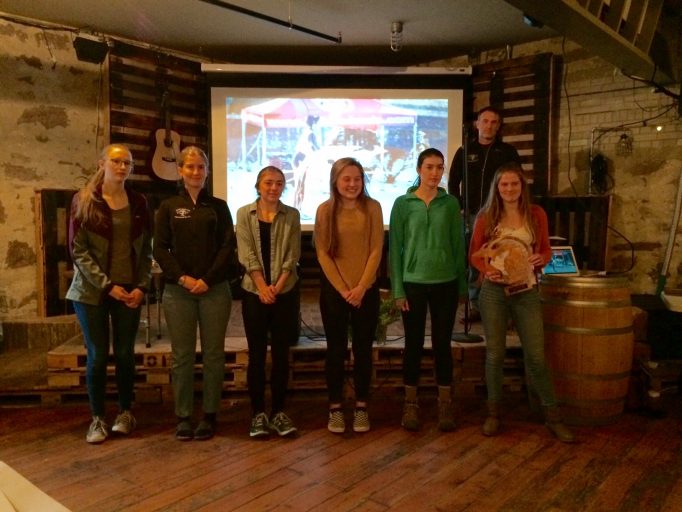 "LIFETIME ACHIEVEMENT AWARD" – CLAIRE TWOHEY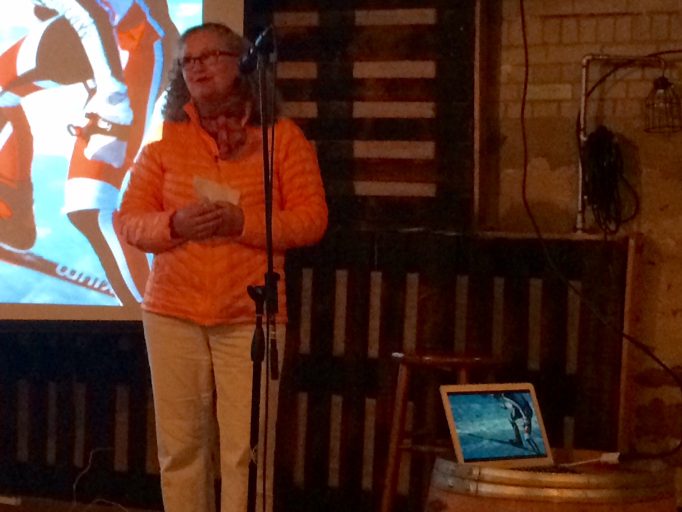 The Bike and Kayak Swap is set for April 29th at Lakeview Arena. Drop off from 9:30-10:45, member sale 10:45-11:00, general sale 11-12:30, item pickup 12:30-1.  Please consider buying, selling, volunteeringy or all three.  This is one of the clubs biggest fundraisers and every bit helps.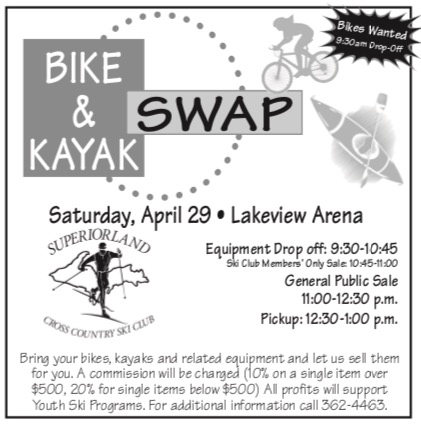 Please spread the word and feel free to print the flyer here to hang around town
Superiorland Ski Club and Ishpeming Ski Club are hosting a Great Lakes District JNQ on February 4 and 5 at the FIS-certified competition loop at Al Quaal Recreation Area in Ishpeming, Michigan.  All juniors (U20 and below) and high school racers from Great Lakes, Midwest, and Canada are welcome to compete. Race course will be the same venue as the upcoming SuperTour event
Event details and registration at: http://www.superiortiming.com/registration/
Contact Dan at dwiitala@northjacksonco.com  or 906 362 4462 with questions
Held at the Tech Trails in Houghton last weekend, the Superiorland Race Team battled the Midwest's best skiers at the Junior level.  In Saturdays Classic sprints, in the U-18/U20 division, both Bethany Wright and Isabel Carr made the quarterfinals, finishing 14th and 22nd respectively.  In the U-16 sprints, Ericka Asmus and Julien Malherbe also both skied in the quarterfinals with Asmus finishing 17th and Malherbe 14th overall.
In brutally cold conditions for Sundays freestyle distance race, Ethan Hall and Nate Garwood finished the 15K 86th and 96th against a strong field of college skiers.  In the womens 10K, Wright finished 37th with Carr close behind at 42nd.   In the U-16 5K, Asmus finished 12th overall.
Other Superiorland racers include U-16's Emma Stahl, Eli Wiitala, Mathew Pilifant, Moses Waite, Aleut Hatfield, and Alex Gilliam.
Complete results can be found at http://www.superiortiming.com/
A
Upcoming Events
Bike and Kayak Swap – Sat, April 28th, 2018 at Lakeview Arena in Marquette 930-1230pm.
2018 Xterra Lake Superior Shore Run: Saturday, September 15th at Little Presque to register:  www.lakesuperiorshorerun.com
View our
Calendar
to see more upcoming events.
Stay In Touch