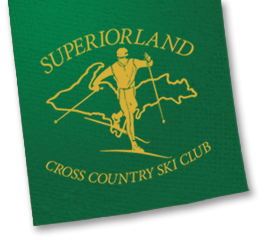 Register
Blueberry Ridge Warming Hut
The following press release was issued by the Michigan DNR.  We are very excited about the opening of the new facility and hope everyone has a chance to get out and take advantage of the great new resource.
The DNR has designated Blueberry as a park which will require a $11 Recreation Passport this year. The Recreation Passport can be obtained by checking the renewal box on your vehicle license registration or by going to the Marquette DNR office. The Recreation Passport admits you to all Michigan State Parks and Recreation Areas and is quite a deal for only $11. The fee pipes at Blueberry will still be present to accept donations which will go directly to Blueberry trail maintenance and grooming support. Please continue to support Blueberry!
Jan. 14, 2016
Contact: Doug Barry, 906-339-4461, John Pepin, 906-226-1352
Blueberry Ridge Ski Pathway warming hut opened in Marquette County
Michigan Department of Natural Resources, Superiorland Ski Club and Sands Township officials were on hand to celebrate the opening of a new warming hut today at the Blueberry Ridge Ski Pathway south of Marquette.
"Everyone is welcome and invited to use this warming shelter," said Dan Wiitala, president of the ski club. "We thank the state DNR for partnering with the club and Sands Township in order to build this hut and to lease this space for a well-needed amenity for enjoying winter."
A ribbon-cutting ceremony took place today in front of the hut, which is located at a lighted parking lot for the popular ski venue, off the east side of M-553, about 6 miles south of Marquette.
"This warming hut is intended to encourage folks to enjoy winter and make use of the beautiful trails at Blueberry Ridge," said Debby Muskovitch, who is co-chairwoman of the Blueberry Ridge Warming Hut Committee, along with Pam Fjeldheim. "We hope that the hut will provide some warmth and joy to people who go outside in wintertime."
The DNR manages the property and operates the Blueberry Ridge Ski Pathway. In a collaborative effort with the ski club and the township, money was raised to build the warming hut.
An $83,700 U.S. Land and Water Conservation Fund grant was awarded to Sands Township in 2014 to fund construction of the hut. The grant required a 50-percent local match. A $20,000 DNR Partnership Match grant also was secured. Numerous donations were provided by a wide range of businesses, groups and individuals.
"The warming hut will allow us to improve the experience for visitors to Blueberry Ridge," said Doug Barry, supervisor of the pathway with the DNR's Parks and Recreation Division. "From individual skiers of all abilities to the wide range of groups that use the facility, everyone should benefit from this warming hut, which will help skiers better enjoy some of our cold Upper Peninsula winters."
Blueberry Ridge has 12 miles of groomed ski trails, with another 1.7 miles lighted for night skiing.
"This is so exciting," Sands Township Supervisor Darlene Walch said after the ribbon was cut. She said the warming hut is something that's been needed and wanted for a very long time.
/Note to editors: Accompanying photos are available below for download. Suggested captions follow.
Interior: Visitors to the Blueberry Ridge Ski Pathway in Marquette County warm-up inside the facility after a ribbon-cutting ceremony today. Outside, the temperature was 19 degrees.
Partners: Partners on the Blueberry Ridge Warming Hut project are shown today just after the facility was officially opened to the public with a ceremony. From left, Doug Barry, supervisor of the pathway with the Michigan Department of Natural Resources' Parks and Recreation Division, Sands Township Supervisor Darlene Walch and co-chairwomen of the Blueberry Ridge Warming Hut Committee Pam Fjeldheim and Debby Muskovitch.
Ribbon Cutting: Skiers, project partners and others gathered outside the Blueberry Ridge warming hut today for a ribbon-cutting ceremony opening the facility to the public.
Skiers: Skiers get ready to hit the Blueberry Ridge Pathway ski trails today outside the new warming hut./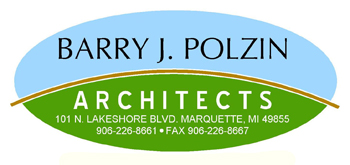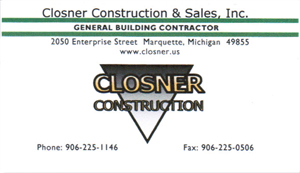 Upcoming Events
Bike and Kayak Swap – Sat, April 28th, 2018 at Lakeview Arena in Marquette 930-1230pm.
2018 Xterra Lake Superior Shore Run: Saturday, September 15th at Little Presque to register:  www.lakesuperiorshorerun.com
View our
Calendar
to see more upcoming events.
Stay In Touch