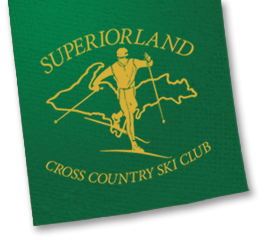 Register
The Xterra Lake Superior Shore Run
.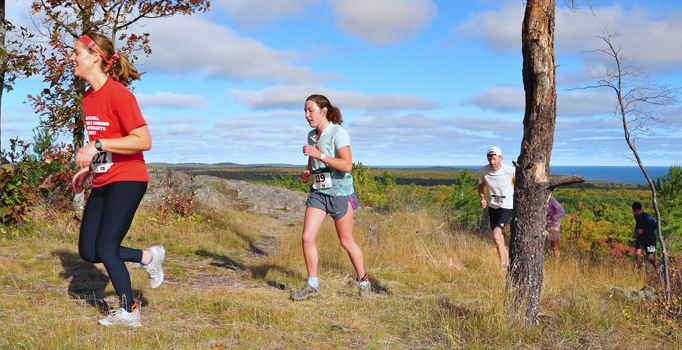 Organizers of this long running event are pleased to announce that we'll be partnering with XTERRA, as one of many trail runs they sponsor around the world. The 2018 XTERRA Lake Superior Shore Run will still have the same amazing course and camaraderie as in years past, but now with national appeal. The 2018 event will see the return of the 5 mile family hike!
The XTERRA Lake Superior Shore Run is a trail half marathon and 5 k run staged annually in early fall at Little Presque Isle, north of Marquette. This year will mark the 24th year of the event, being held on Saturday, September 15, 2018 . The website is www.lakesuperiorshorerun.com
This event has been the biggest fundraiser for the Superiorland Ski Club's youth programs since 1994. The course is one of the most spectacular courses in the country for trail running. It traverses rugged and beautiful terrain with incredible scenic vistas that often stop runners in their tracks to admire the scenery. The 1 km Youth Run, 5 km, and the Half Marathon wind through rugged single track trails with stunning backdrops of pristine Lake Superior and the majestic Huron Mountains.
Beginning at Little Presque Isle, (one of the Upper Peninsula's premiere beaches), the half marathon course runs for 1.5 miles along Lake Superior and then passes pristine Harlow Lake. From there it gently winds up 300 feet of elevation to views of the Huron Mountain Range from the top of Bareback Ridge, or as locals refer to it the 'Top of the World'. Finally runners return to Lake Superior for a 1.5 mile stretch of rugged running from Wetmore Landing toward the finish at Little Presque Isle.
Six aide stations will be spaced evenly on the course. Some sections of the half marathon course are extreme and will take your breath away in more ways than one!
Check out this race to see the video of the Superior Shore Run
Click here to view the video.
Events like the Shore Run couldn't happen without the support of so many business and community partners. We want to thank the following businesses for their support of the 2017 XTERRA Lake Superior Shore Run. Please tell them how much their sponsorship means for the event and the youth ski programs which the race benefits.
A big Thank-You to our 2017 Sponsors!
Announcing Our 2017 Sponsors:
NATIONAL SPONSORS: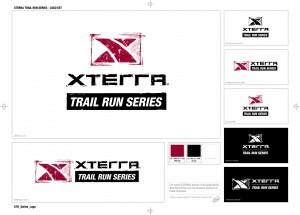 ---
COMMUNITY SPONSORS:
Upcoming Events
Bike and Kayak Swap – Sat, April 28th, 2018 at Lakeview Arena in Marquette 930-1230pm.
2018 Xterra Lake Superior Shore Run: Saturday, September 15th at Little Presque to register:  www.lakesuperiorshorerun.com
View our
Calendar
to see more upcoming events.
Stay In Touch