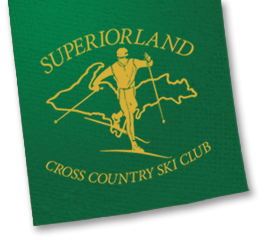 Superiorland Ski Club Latest Feed
The 21st Lake Superior Shore Run is set for Saturday, September 19th, 2015.  This is one of the most beautiful trail runs around and is a favorite of runners and trail enthusiasts.  The Shore Run offers both a Half Marathon and 5 Km Run plus a 1 Km Youth Run.  This trail run is the club's biggest fundraiser and all proceeds go to support the youth ski programs.  For further details and to Register or Volunteer, please go to the Shore Run's Website:  www.lakesuperiorshorerun.com
You can view and download our Spring Newsletter 2015 or view our archive of newsletters.
Read more.
About The SSC
The Superiorland Ski Club mission is to provide Marquette's ski community a chance to work together for the betterment of trails and facilities and to provide and support youth and adult skiing in our area. The Superiorland Ski Club is dedicated to supporting youth skiing in Michigan's Upper Peninsula.
Upcoming Events
Saturday, September 19th Xterra Lake Superior Shore Run Little Presque
to register:  www.lakesuperiorshorerun.com
View our
Calendar
to see more upcoming events.
Stay In Touch