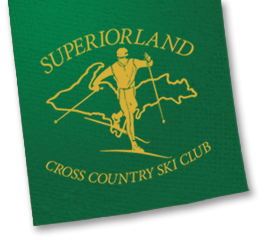 Superiorland Ski Club Latest Feed
The club race and prep teams have had their kick off meetings and practice plans are underway. If you missed the kick off meetings don't panic since you can still join the team. Please check out the Youth Program tab and call the appropriate coach or merely download the registration form and we will connect you to the coach. Also, check out the latest club newsletter for details on what the club is up to this season, download it here. And last but not least , don't forget to check out the upcoming club nights, wax clinics and relay nights the club will be hosting this winter.
Read more.
About The SSC
The Superiorland Ski Club mission is to provide Marquette's ski community a chance to work together for the betterment of trails and facilities and to provide and support youth and adult skiing in our area. The Superiorland Ski Club is dedicated to supporting youth skiing in Michigan's Upper Peninsula.
Upcoming Events
First Ski Cat Session at Forestville Trailhead
Sunday, January 5th, 2014
Bike and Kayak Swap at the Marquette Armory
Saturday, April 26th
View our
Calendar
to see more upcoming events.
Stay In Touch