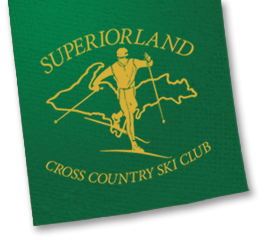 Register
Superiorland Ski Club Latest Feed
The 2017 XTERRA Lake Superior Shore Run date has been set for September 16th.   Registration is currently open and is available here via RunSignUp.  More information is available at lakesuperiorshorerun.com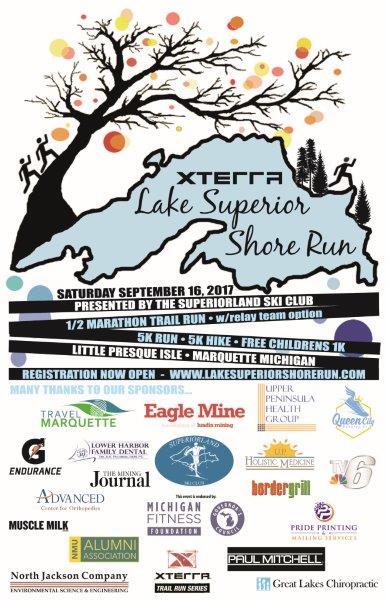 The program will start with a kickoff meeting and first session at the MSHS Track on Tuesday, June 20, 9:00am.  Parents are welcome to attend the first meeting to hear information and meet the coaches.  We are very happy to announce that the head coach for the program will be NMU assistant ski team coach Shane McDowell.  Shane has a fantastic background in cross country skiing and training both juniors in training camps he ran in Maine as well as working with elite college athletes.
Bring appropriate workout clothes, a watch, and a water bottle to the first practice.
There is no on-line registration for this one so please complete and return the attached form.  Checks should be made out to Superiorland Ski Club and returned by mail or to the first practice.  Invite your friends to join – even non-skiers will for sure get fitter with Shane's workouts.  Coached workouts will be 3 days per week (between Tuesday – Friday) with a weekly email sent out on session locations.  Supplemental individualized training plans (workouts beyond the group sessions) will also be available to the athletes if interested.
Registration forms can be found here 2017 Summer Training Program SSC.
Read more.
About The SSC
The Superiorland Ski Club mission is to provide Marquette's ski community a chance to work together for the betterment of trails and facilities and to provide and support youth and adult skiing in our area. The Superiorland Ski Club is dedicated to supporting youth skiing in Michigan's Upper Peninsula.
Upcoming Events
2017 Xterra Lake Superior Shore Run: Saturday, September 16th at Little Presque to register:  www.lakesuperiorshorerun.com
View our
Calendar
to see more upcoming events.
Stay In Touch