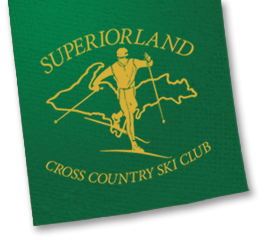 Superiorland Ski Club Latest Feed
What a great day for the Superiorland Ski Club, today we had a great bike and kayak swap to help support our youth cross country ski programs. I wish I were able to remember/list all our great volunteers today but I fear I may miss someone, so please know your help was greatly appreciate by the club and also all the youth you are supporting. Whether you donated your time, bikes, delivered subs for the volunteers or helped fit customers all your help was greatly appreciated, THANK YOU!
We look forward to seeing you at the Superiorland Ski Clubs 20 year anniversary celebration on May 14th, 5:30-8:30 at the Ore Dock. We will be meeting in the family-friendly community room (upstairs) of the Ore Dock Brewing Company, located at 114 W. Spring Street. We will once again have the almost world-famous Border Grill for dinner and awards will be presented for many of our club's programs.
A suggested $5 donation is requested to offset the food costs. RSVP required. Please email zuegerj@yahoo.com if you will be attending.
Read more.
About The SSC
The Superiorland Ski Club mission is to provide Marquette's ski community a chance to work together for the betterment of trails and facilities and to provide and support youth and adult skiing in our area. The Superiorland Ski Club is dedicated to supporting youth skiing in Michigan's Upper Peninsula.
Upcoming Events
Bike Swap: April 27th, Marquette Armory
20th Year Anniversary Banquet: Tuesday, May 14th 2013 5:30-8:30pm at the family friendly community room (upstairs) at the Ore Dock.
View our
Calendar
to see more upcoming events.
Stay In Touch