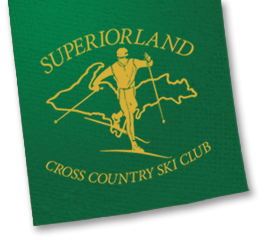 Superiorland Ski Club Latest Feed
Summer Training for dryland is set to kick off on Tuesday, June 23rd at 9:00 a.m.  Meet at the YMCA parking lot and bring your running shoes and a water bottle for a track workout that day.  Subject to change if necessary so contact Coach Karmen Whitham at cell:  802.733.6362 or email her at:  Karmenm.whitham@gmail.com
For ages 12-19 years old this summer training will focus on developing or improving overall fitness level, strength, athleticism and developing skiing confidence.  Technical aspects of skiing along with agility, speed, endurance and technique will be the focus.  Dryland workouts will include easy distance running, hill bounding, speed, plyos, fitness testing, strength and balance drills, plus fun soccer and ultimate frisbee. The program costs $150 and will meet every Tuesday, Thursday, and Saturday mornings.  Contact Karmen for futher details and to sign up.
You can view and download our Spring Newsletter 2015 or view our archive of newsletters.
Read more.
About The SSC
The Superiorland Ski Club mission is to provide Marquette's ski community a chance to work together for the betterment of trails and facilities and to provide and support youth and adult skiing in our area. The Superiorland Ski Club is dedicated to supporting youth skiing in Michigan's Upper Peninsula.
Upcoming Events
 Dryland Kick off Tuesday, June 23rd 9:00 a.m. meeting and training begins.  YMCA parking lot
Saturday, September 19th Xterra Lake Superior Shore Run Little Presque
View our
Calendar
to see more upcoming events.
Stay In Touch