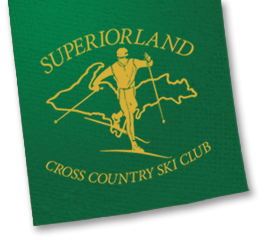 Superiorland Ski Club Latest Feed
Xterra Lake Superior Shore Run is set for Saturday, September 27, 2014. To register and for more information check out our new website: www.lakesuperiorshorerun.com
Summer Training Program for Youth
SSC will be offering a summer training program for athletes 12-19. This is a good opportunity to improve your fitness, work on ski technique and to have some fun with friends. Karmen Whitham will be the head coach for the program. She is a former NMU skier and has a wealth of knowledge about skiing and training. Other SSC coaches will be helping out as well.
There is a 2 day per week and 4 day per week programs. The 2 day a week program might be a good opportunity for younger skiers of those who are focused on cross country running in the fall (no roller skiing).
Hope to see some you join the program. Guaranteed to be fun time!
-Mikael
Read more.
About The SSC
The Superiorland Ski Club mission is to provide Marquette's ski community a chance to work together for the betterment of trails and facilities and to provide and support youth and adult skiing in our area. The Superiorland Ski Club is dedicated to supporting youth skiing in Michigan's Upper Peninsula.
Upcoming Events
Xterra Lake Superior Shore Run- Saturday, September 27th, 2014 at Little Presque Isle.  This will be the events 20th year! For more information or to register see our new Lake Superior Shore Run website: www.lakesuperiorshorerun.com
View our
Calendar
to see more upcoming events.
Stay In Touch