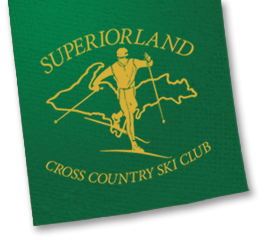 Superiorland Ski Club Latest Feed
Saturday April 18th, at the Lakeview Arena will be this years Bike and Kayak Swap.
Bring your bikes (mountain, road, youth; components and related equipment) and let us sell them for you. Kayaks and related equipment are welcome. A 20% commission will be charged and all profits will support the Superiorland Cross County Youth Ski Programs. For additional information call 362-4463.
Click here to download the flyer for the swap.
You can view and download our Spring Newsletter 2015 or view our archive of newsletters.
Read more.
About The SSC
The Superiorland Ski Club mission is to provide Marquette's ski community a chance to work together for the betterment of trails and facilities and to provide and support youth and adult skiing in our area. The Superiorland Ski Club is dedicated to supporting youth skiing in Michigan's Upper Peninsula.
Upcoming Events
Saturday, April 18th Bike and Kayak Swap at Lakeview Arena 9:30-1 p.m.
Wednesday, April 22nd 6-8 p.m. Annual Banquet at Mqt Commons
Saturday, September 19th Xterra Lake Superior Shore Run Little Presque
View our
Calendar
to see more upcoming events.
Stay In Touch